Dear Electrical, HVAC, Smart Home Enthusiast, IT and Security Installation Professional
 Are you experiencing increased competition in recent times and subsequently lower margins from your electrical and alarm install business?
Did you know that big-box retailers, telecom companies are looking for qualified smart home installers to help to meet growth demands?
Are you entrepreneurial and thinking about generating some extra 'CASH' by installing some entry level smart home systems locally?
Your clients want smart homes, there has never been a better time to learn how to provide smart home install services.

Are you interested in making money by providing smart home installation service packages?
If any (or all) of these statements sound familiar, then you will want to keep reading…
Build Your Smart Home Install Business Overview
Here's a 12-minute video, where Gerard explains why you should consider getting certified as a smart home installer over the next two months. The structured learning path required to gain the skills to make additional monthly revenue in the smart home space is also demonstrated: 
Introducing Certified Next-Generation Smart Home Installer (NGSHI) Professional Program
This eight-week online learning program is for those who want to build a meaningful, profitable business.
Smart home devices improve many aspects of domestic life. The demand for this technology is only going to get greater as it becomes more mainstream. Prepare yourself now so you can be on top of this trend in the future.
The certified NGSHI professional program can fast-track your growth and save you years of expensive trial and error.
I've already helped thousands of entrepreneurs across the world. I'd be honored to work with you too. 
WHAT IS AN NGSHI?
For some people, the following comes to mind when they hear the term smart home installer.
✔️ The TV installer 
✔️ An electrician
✔️ The alarm company
✔️ Computer person
Of course, none of the above is an accurate representation of a smart home installer. The marketplace is evolving; creating demand for a new type of installer - NGSHIs.
Our definition of modern-day installers is eightfold:
Anyone who professionally installs consumer smart devices. 
In return for a fee.
Has a variety of skills and capable of installing multiple device types such as smart light bulbs, video doorbells, thermostats, security systems, garage doors, water leak detectors, and more!
Focus is on small install projects that are repeatable and easy to deploy (more volume per week).
Liaise with other parties – building contractors, electricians, HVAC contractors, architects, irrigation pros, and the homeowner.
Make sure solutions fit with the client's smart home needs.
Provide a mix of virtual and on-site smart home services.
Service provider – Not a retailer of black boxes
To summarize an NGSHI is basically, someone who can help homeowners implement various flavors of smart devices and ensure they all work together.
Learn at Your Own Pace
Everything is Online: No Travel Required!
The entire program is based online so you can participate from home or work.
Go through the modules each week as they're released in the student portal, or you can slow things down and work on your schedule.
If you're working a full-time job, several part-time jobs, getting married, or navigating big life events during the certified NGSHI professional program, don't worry. You can revisit and review the training materials at any time.
 Remember, building a business that matters is not a eight week, linear event.
WHAT ARE YOU GOING TO GET FROM THIS PROGRAM?
I will walk you through the entire process of starting your smart home installation business from establishing your brand to marketing and launching.
The certified NGSHI professional program walks you through step-by-step exactly how to increase your revenue from installing various types of smart home systems, including mesh Wi-Fi systems, smart speakers, smart bulbs, smart security sensors, smart thermostats, smart plugs, smart safety alarms, smart cameras, smart doorbells, smart hubs, smart locks, smart window dressings in client's houses.
In this online program, you will develop the skills and knowledge around various smart devices types needed to grow a either a part-time or full-time smart home installation business.
At the end of this program, you will also be able to:
Start a new career as a smart home installer
Sell and market Smart Home Installation Services successfully
Understand how to generate a monthly revenue stream from smart homes
This program is designed to take you from complete beginner to professional smart home installation professional in 8 weeks!
What EXACTLY is covered in the Certified Next-Generation Smart Home Installer (NGSHI) Professional Program?
The program is divided into 12 core learning modules, plus a comprehensive library of bonus training, advanced training, and learning resources to help you develop the skills to build a sustainable smart home installation business.
Furthermore, the program provides the core technical skills you need to start installing various types of smart home systems.
 Here are some more details on what you get inside the program to help you boost your business and monthly cashflow.
Module 1
This module helps you to understand mesh Wi-Fi systems. Armed with this knowledge you will be able to start offering mesh Wi-Fi installation services.
In this module I will help you learn:
Whether or not your client needs improved Wi-Fi
Options to improve home Wi-Fi
A deep dive into Mesh Wi-Fi
How to improve your client's security levels
How to install a popular mesh Wi-Fi system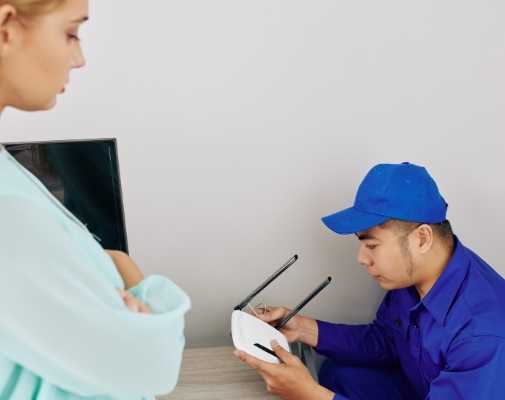 Module 2
This module includes learning content to supercharge your knowledge of AI and voice assistants within the context of a smart home. This will enable you to guide existing customers and potential clients thinking about adding smart speakers to their homes. In this module, you will also learn:
Key features and building blocks of smart home speakers
Understand privacy features
Identify suitable smart speakers to meet your clients' requirements
Install and setup popular smart speakers such as Echo 8, Nest Hub, and HomePod mini 
At the end of this module, you will have a clear action plan to offer smart speaker installation services.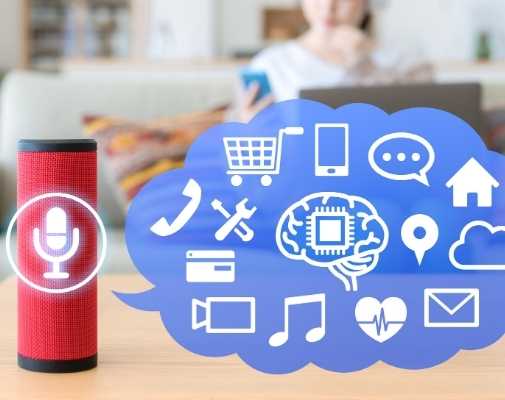 Module 3
This module provides you with core information about offering smart alarm system install services to your customers and prospects.
By the end of this module, you should fully understand smart alarms and be able to make a good decision as to how to move forward with using smart home alarm devices to improve home security levels. You will learn:
Key smart alarm features
About building blocks of a smart alarm
Tips about deploying a smart wireless alarm system
How to install popular systems such as Ring and Abode
How to interface smart alarm systems with Alexa, HomeKit, and Google Home
How to troubleshoot common smart alarm system problems
At the end of this module, you will have the skills required to start expanding your portfolio of installation services into wireless smart alarms.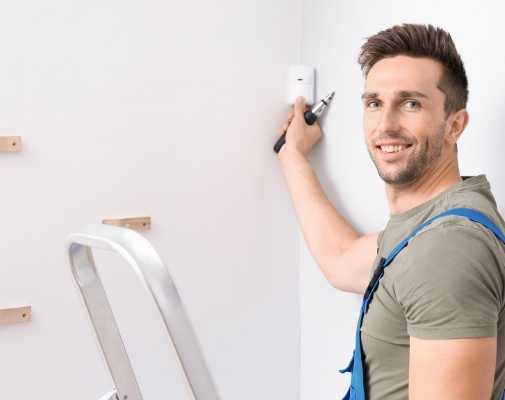 Module 4
This module outlines the desired knowledge required to start designing and installing various types of smart lighting control systems.
You will learn:
Understand smart lighting
Define key characteristics and benefits of smart bulbs
Describe the basics of smart light switches, outlets, and plugs
How to wire home to support smart lighting
Which smart lighting products to start installing
How to setup popular hub and Wi-Fi-based smart lighting systems such as Hue and Lifx
Tips to solve different types of smart lighting problems 
Offering a smart lighting installation package is key to generating a profitable business.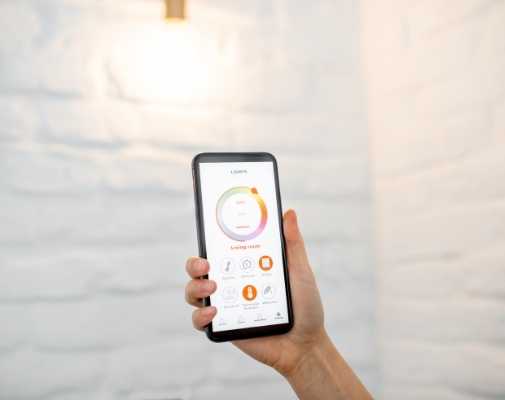 Module 5
This module explains smart thermostats and how your clients might take advantage of them. In this module, you will learn:
Benefits of smart thermostats.
Technologies used inside thermostats
And steps involved with installing a smart thermostat
Choose a smart thermostat product that you'd like to install in client's homes
Integrate a smart thermostat with a voice assistant
Steps to diagnose issues with smart thermostats 
This module provides you with the knowledge needed to start planning your new smart thermostat install service.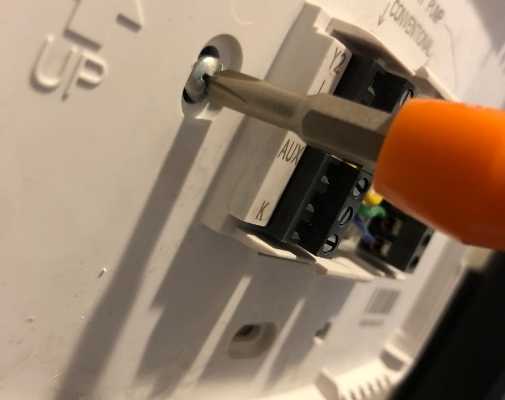 Module 6
This module describes how to use IP cameras to improve your client's safety and security levels. I will be covering the following topics:
Key smart camera features
Technologies used inside a smart camera
How to set up a smart camera
Guidance from Gerard to identify suitable brands to start offering to clients    
How to install various types of outdoor and indoor cameras
How to integrate smart camera live video feeds with smart displays
Tips to solve common smart camera issues 
Ideal module for those who want to grow their business through the installation of smart cameras.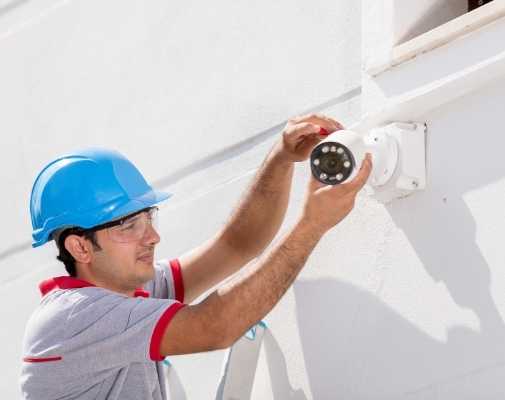 Module 7
This module describes how to use smart home products to reduce risks of fire and flood damage at your client's and prospects' homes. By the end of this module, you should fully understand smart fire safety detectors. I am going to explain:
Importance of smart safety alarms
Technologies used by smart safety alarms
How to plan the installation of smart safety alarms in a customer's home
How to set up a smart smoke and CO detector
Learn some tips to resolve issues during a diagnostic appointment
Use the skills you learn in this module to launch a smart safety device installation service.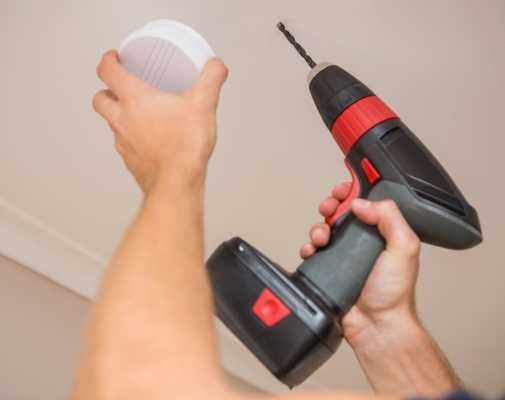 Module 8
This module provides in-depth coverage of another smart security device that could be used to increase installation revenues - the smart doorbell!
By the end of this module, you should fully understand smart video doorbells and be able to make a good decision as to how to move forward with using smart home doorbells to improve customers' home security levels and convenience levels. You will learn:
About smart doorbells
Key benefits
What's inside a smart doorbell
How to install and set up a smart doorbell (wired and wireless)
The main smart video doorbell device providers
Smart doorbell problem-solving tips 
At the end of this module, you will have sufficient training to start planning your new smart video doorbell installation service.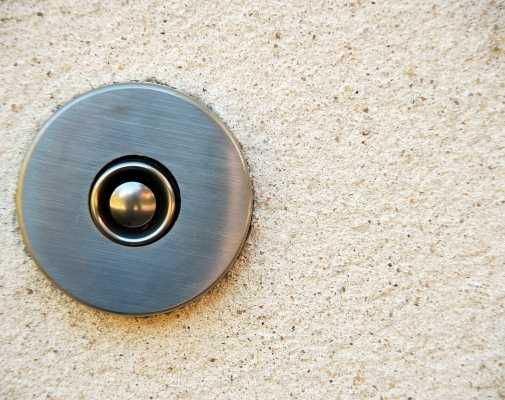 Module 9
This module explains how you might add home cinema and AV streaming control services into your business. You will learn:
Utilize various smart devices to enhance entertainment levels at the client's home
How to use smart speakers to deploy a wireless multi-room music system
How a smart media control system (SMCS) can be used to manage a client's home entertainment experience
How to install popular streaming media devices such as Fire TV and Google Chromecast
How to integrate with compatible smart speakers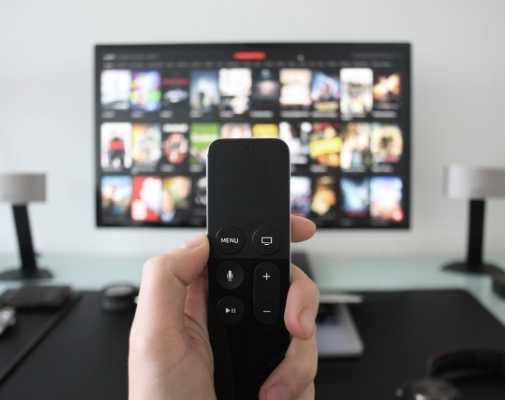 Module 10
By the end of this module, you should fully understand smart locks and be able to make a good decision as to how to move forward with using smart locks to improve your home customer's security levels. In particular, you will learn:
How a traditional lock works
Insight into adding a smart lock to a client's front door
About smart lock options in different parts of the world 
This module provides important information if thinking about entering the smart lock installation marketplace.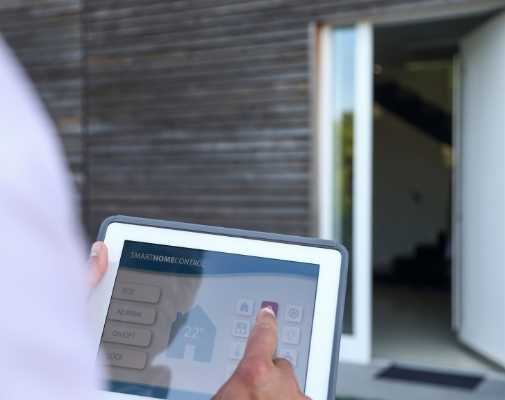 Module 11
This module explains window dressings and how your clients might use this category of smart home devices for energy efficiency and improving home security levels. In this module, you will learn:
Key benefits of smartifying your windows
The different components that make an end-to-end smart window dressing system
The typical steps involved with installing smart window dressings
The product options available to installers
This module is ideal for students who want to help clients automate their blinds and curtains.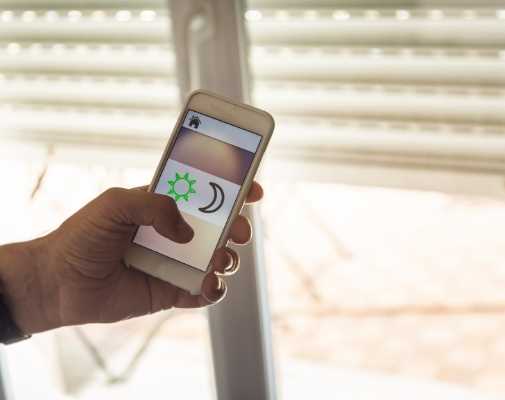 Module 12
In this module I will help you learn:
Describe protocols used by smart hubs.
Setting up a Smart Hub
Identify suitable products that suit your client's needs
How to resolve common smart hub issues
This module provides the necessary skills required by smart home professionals to deploy advanced automations in their client's houses.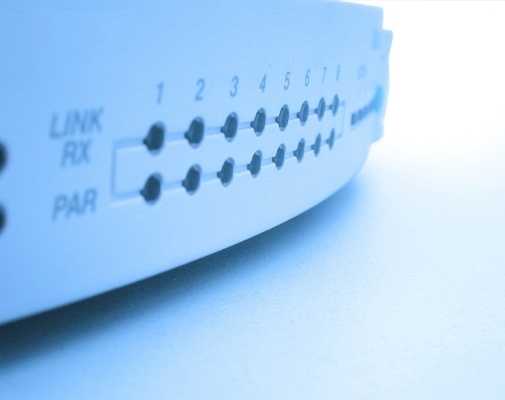 Here's what some happy Certified NGSHI Professional Program alum has to say about the previous version of the course! AND PROOF THAT YOU DON'T HAVE TO BE A TECHNOLOGY GURU TO START MAKING MONEY OUT OF INSTALLING SMART DEVICES
Gerard's talent for Smart Homes is surpassed only by his ability to teach it to others. His teaching style is laid-back, engaging, and informative; I've been immersed in electrical work for years, so I thought I knew it all, but learning from Gerard opened my eyes to new details, tips, and techniques. I highly recommend this course! Justin - Melbourne
I went through it myself and the content is SUPER high-quality. Gerard's easy to listen to and learn from. It's like having your coach sitting right next to you as you build a smart home install business. Deniz in Denver
But the
Certified Next-Generation Smart Home Installer (NGSHI) Professional Program

is way more!

In addition to the core modules in the form of mini-classes that comprise short self-paced high-definition video lessons, text-based articles, lab assignments, and downloadable planning templates delivered straight to your inbox over the eight weeks, You'll also get access to all of the following:



NGSHI Toolkit Library
Have access to my collection of licensed resources, templates, and scripts that you can leverage for your smart home installation services. Hit the ground running and execute like a PRO from day one! With the NGSHI toolkit, you'll be equipped to deliver ongoing results for your clients. Your handy toolkit gives you the edge over your competition and allows you to charge a premium price for your services.
- Pre and Post Service Call Email Swipe File
- Covid Install Guidelines
- Multi-Room Music Prewire Cable Schedule
- Organize Your Client's thoughts
- NGSHI Job Advert
- Smart Home Installation Business Start-Up Costs
- Smart Device Feature's Checklists
- Prewire Cable Schedule
- Wired Lighting Control Planning Worksheet
- Wired Keypad Configuration Form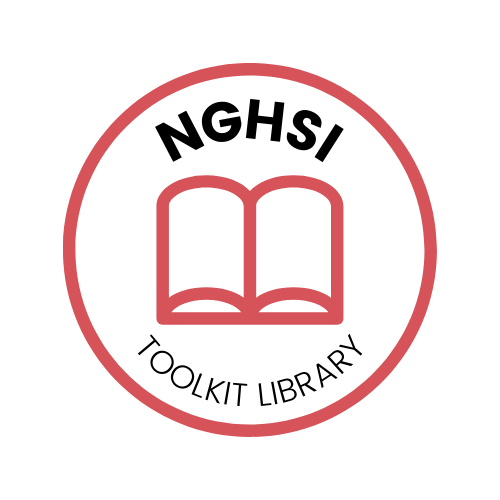 24/7 Access
Lifetime access to a growing library of how-to video lessons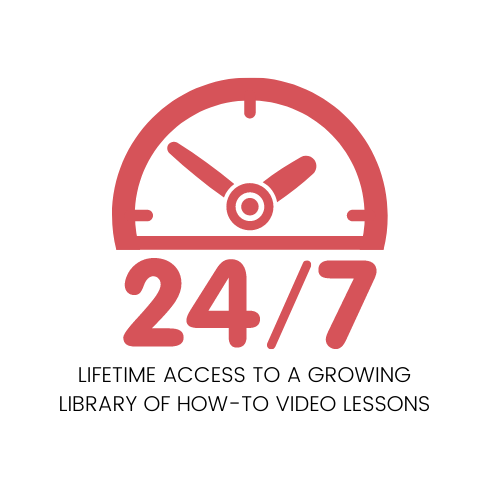 Regular course updates: new video lectures to coincide with major smart home hardware and software upgrades.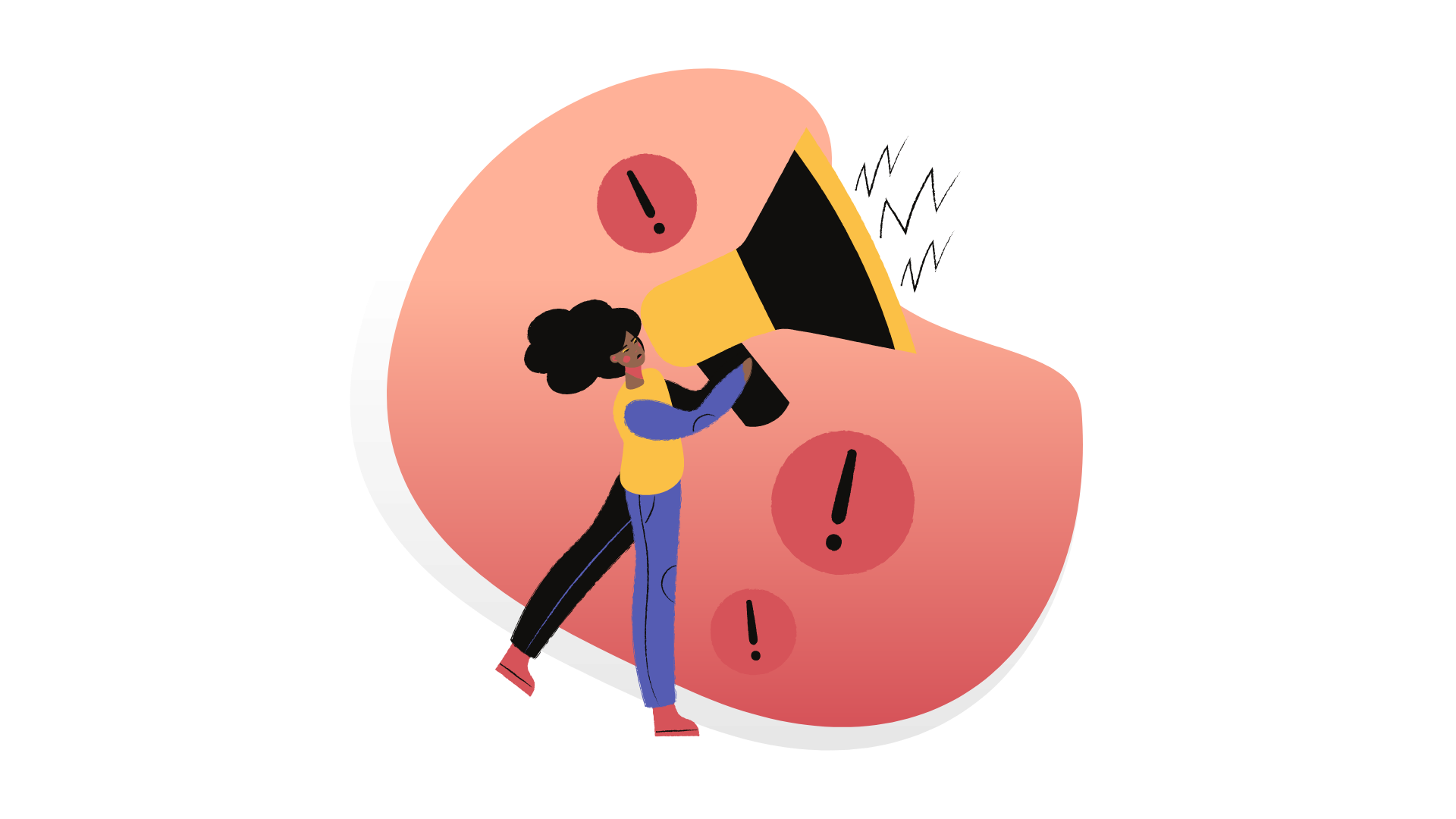 Downloadable Audio Course Mp3 Files
Listen to the audio course that's included with the video course.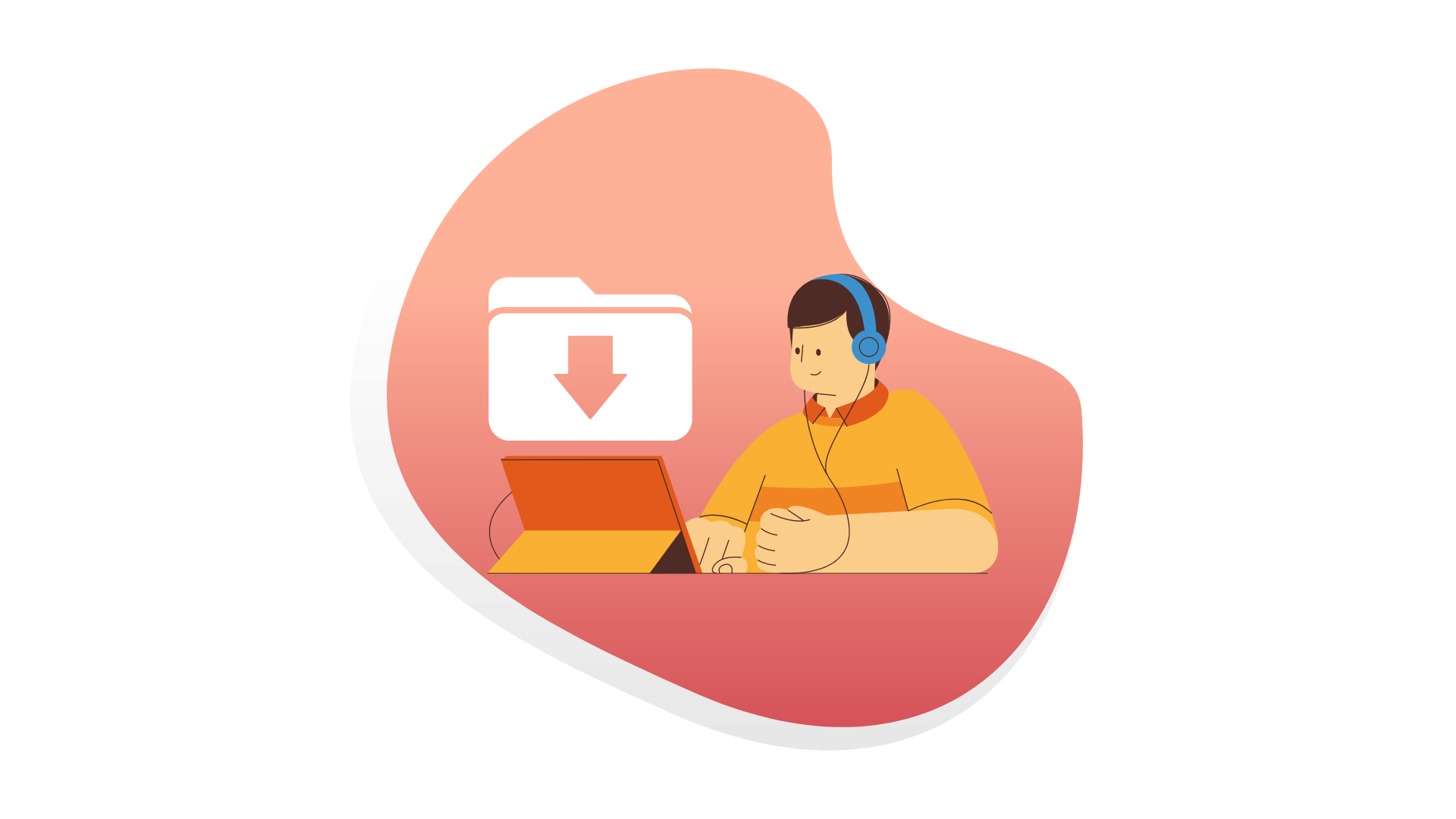 Earn a professional certificate upon completion to show clients that you are continuing your professional development. Before getting certified, you will be assessed on your project work and exam score.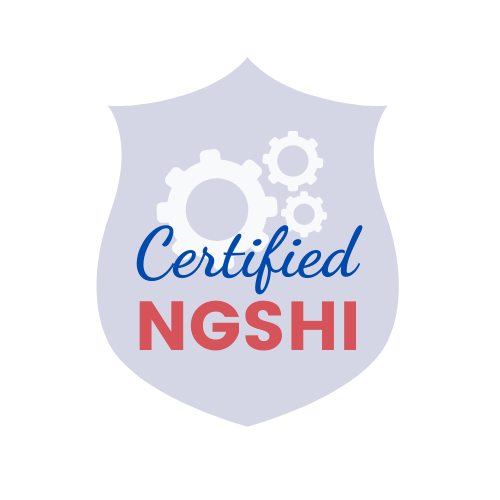 Each module includes a technical lab workbook. This workbook includes various exercises to implement what you've learned and establish a strong smart home install skillset.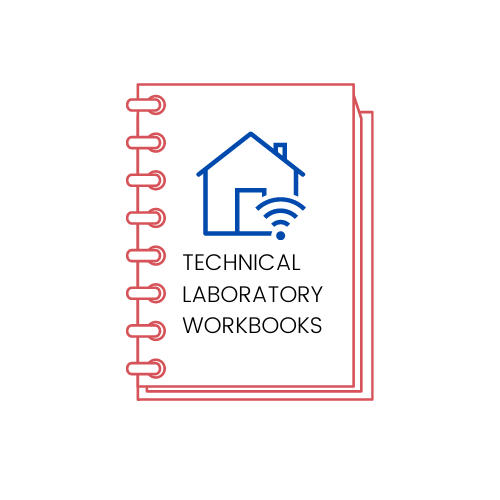 Problem Solving Cheat Sheets
Useful tips to solve common problems with the different types of smart home devices.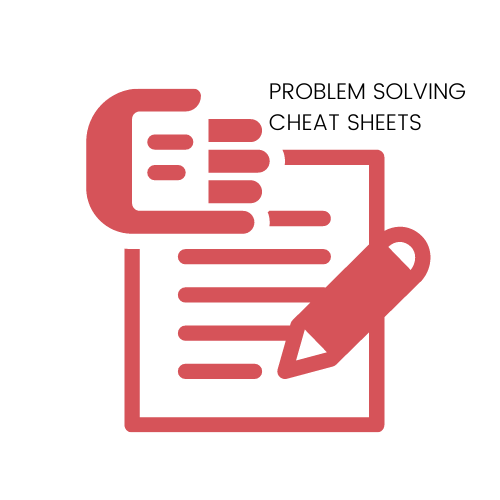 Supplementary articles to improve your understanding of the various smart home devices.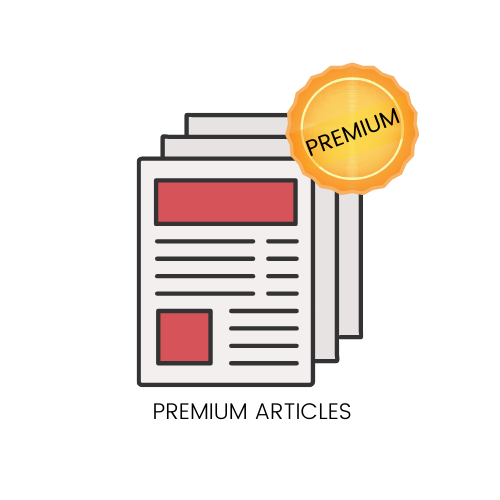 Smart Device How-To Videos
You'll have access to a growing library of walk-through video lessons on how to install various smart home device types - Hover over my shoulder as I walk you through the process of getting various smart devices up and running. These videos will turn you into a smart home device Ninja!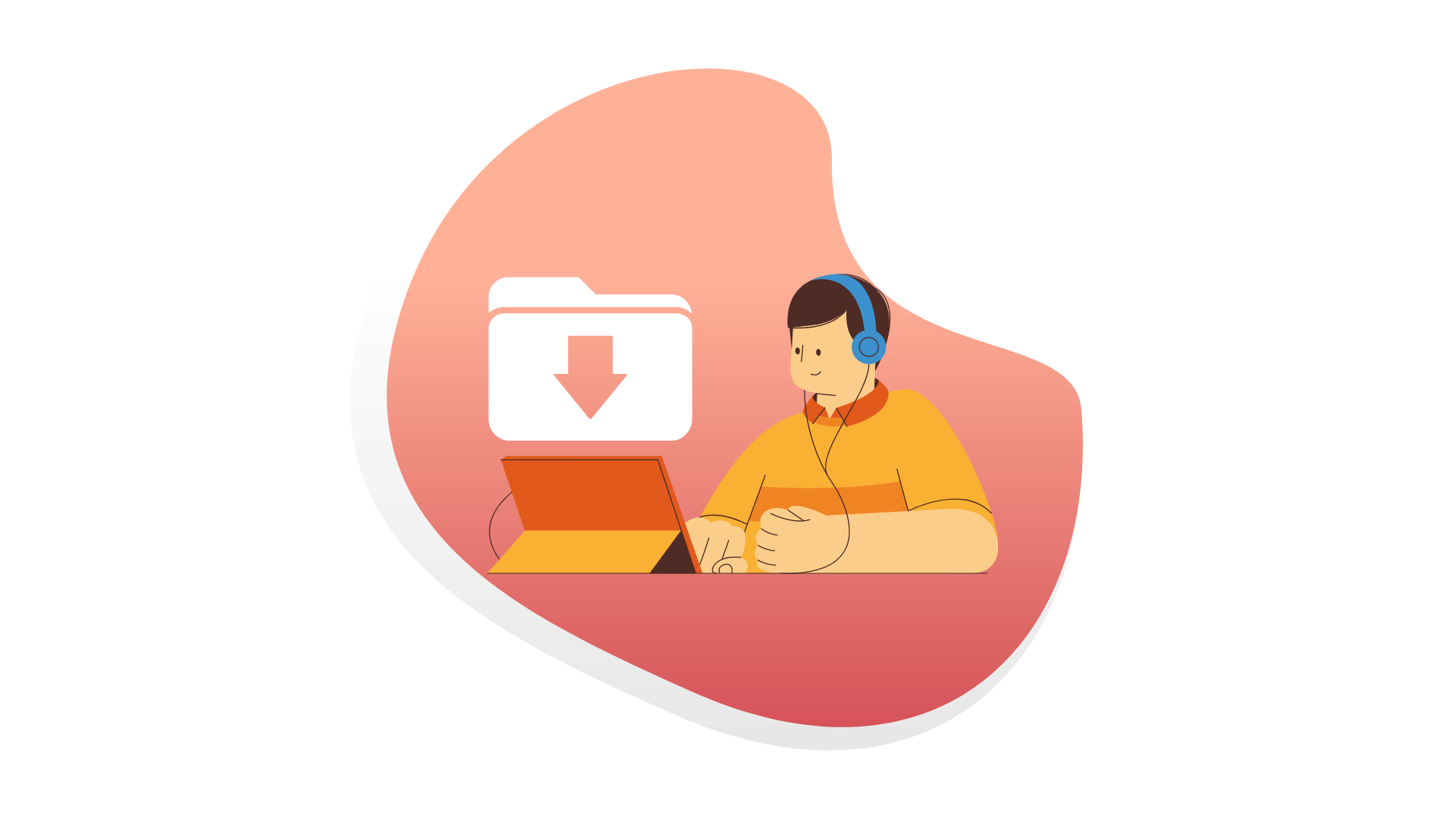 Gerard's Product Recommendations
Within the modules, I provide recommendations for smart home devices to select for your new business.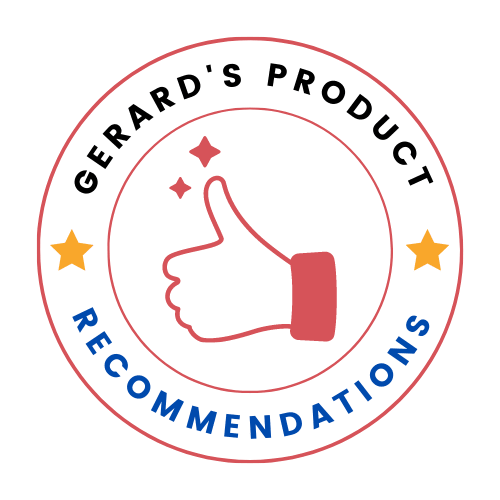 Includes review questions. These are in the program to enhance your smart home skill-set.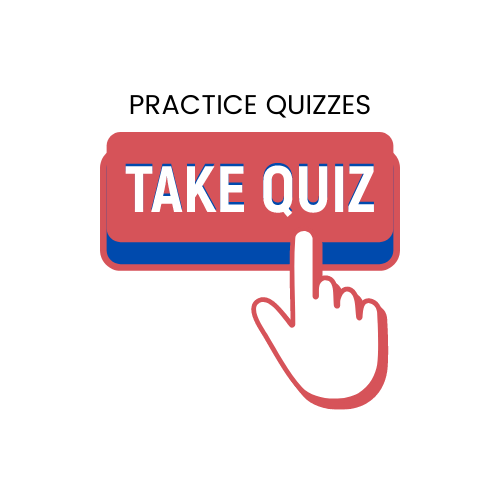 Coaching and Accountability Call(S) With Gerard
We'll schedule weekly video calls where you can get feedback on assignments and ask questions. We cover a wide range of common installation and business hurdles.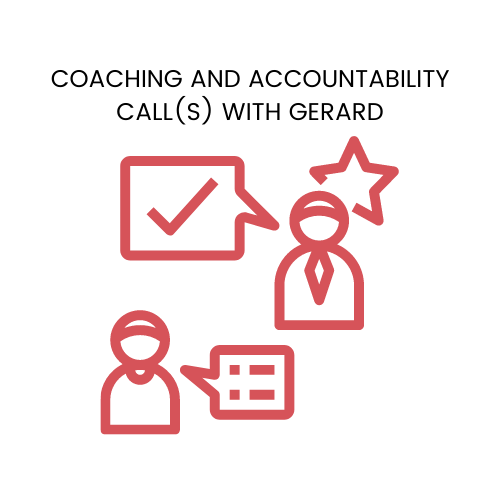 Access to the private course Facebook group 
Get access to the recently launched private Facebook community where you Join our student community working on the same smart home installation goals.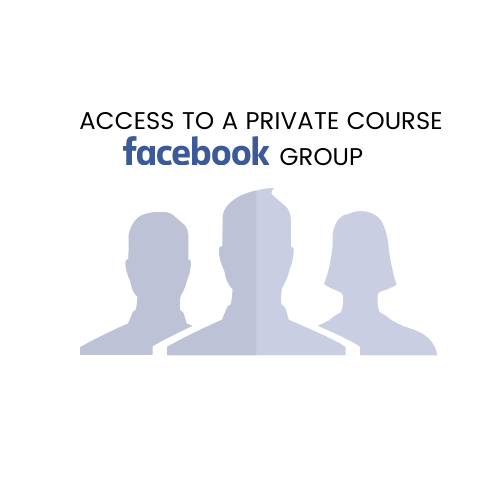 JOIN TODAY TO GET INSTANT ACCESS TO BONUSES
You'll also get a comprehensive library of bonuses to develop additional skills for growing a smart home install business that matters.
Start Your Smart Home Installation Services Side Hustle Course
This course examines the business elements of providing smart home installation services to homeowners.
(Value $299) Included with your program tuition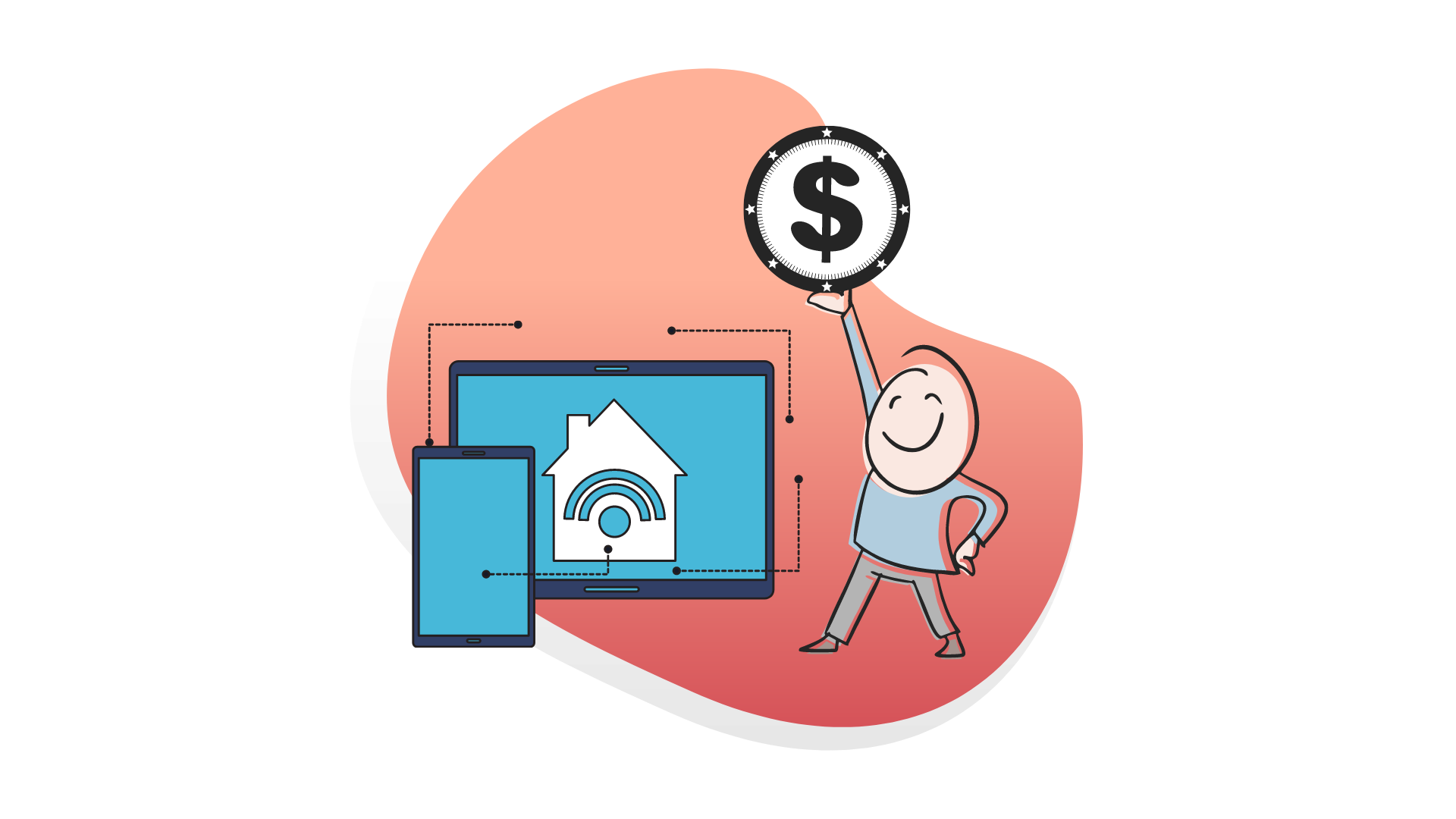 Bonus Module - Add Smart Home Automation Functionality to Customers Homes
By the end of this module, you should be able to understand how to use automations to enhance your customer's lifestyle.
(Value $29) Included with your program tuition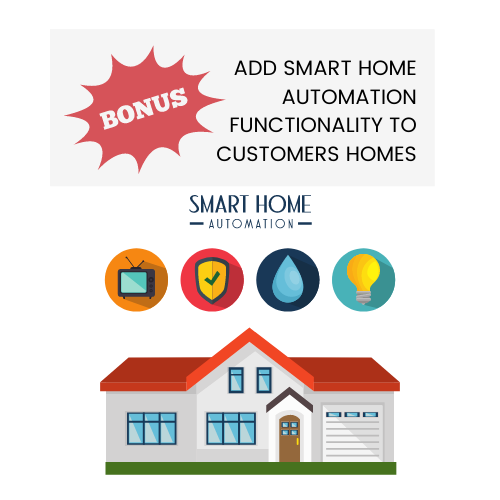 Running and Maintaining a Smart Home Lesson
Sometimes glitches and problems raise their ugly heads. Instead of getting frustrated. Use the training content in this lesson to keep your client's smart homes back running smoothly!
(Value $29) Included with your program tuition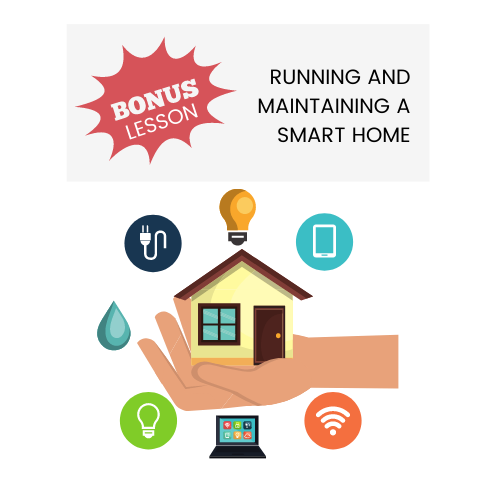 Smart Home Automation Essential Guides Box Set 
The box set includes the first seven books of the Smart Home Automation Essential Guides series, plus a bonus book about wearable devices.
(Value $29) Included with your program tuition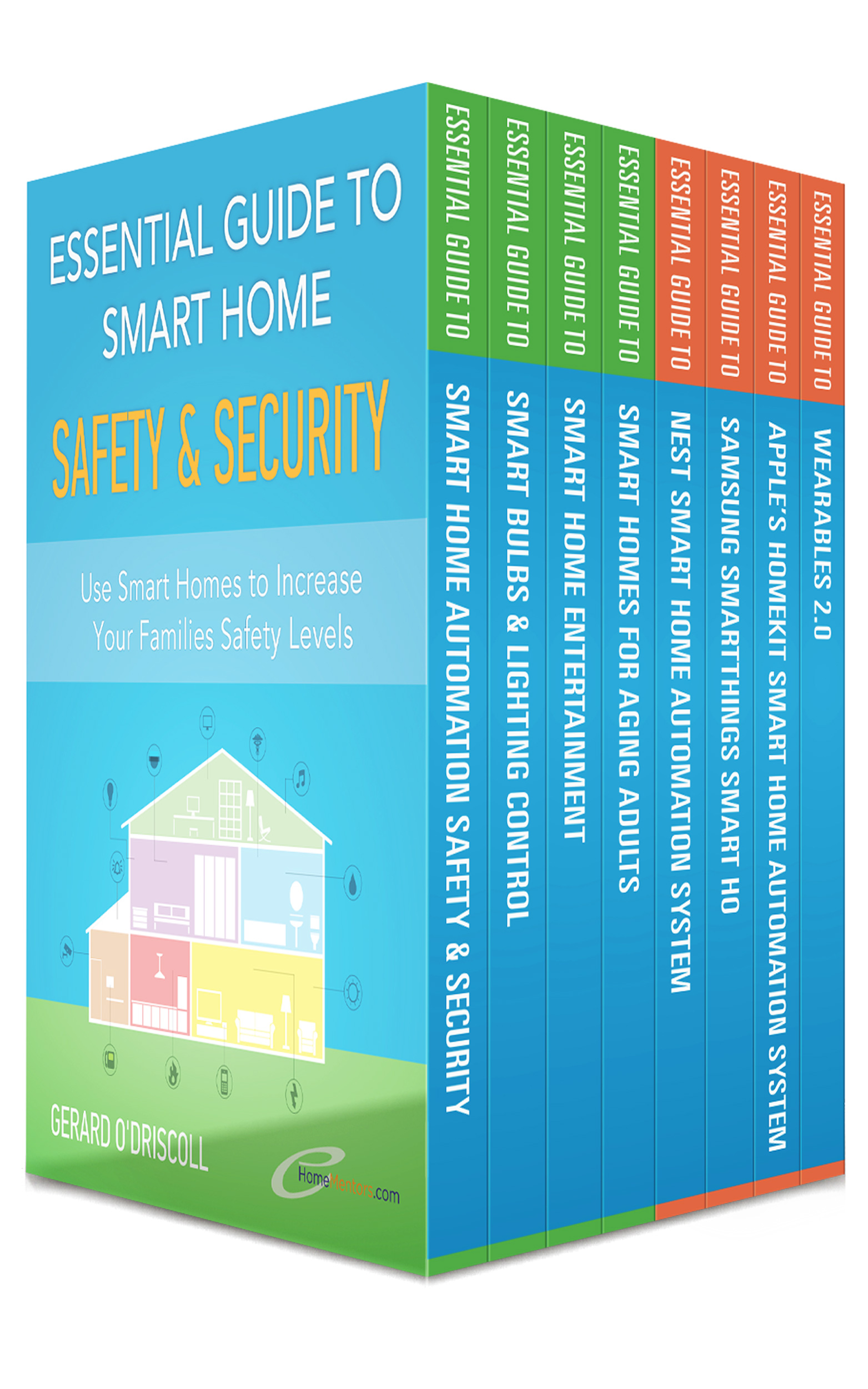 Access to the smart home content vault
The vault contains recordings of the various video lectures that form part of the previous version of the make a living as a smart home installer course. Gain access to my back catalog of video courses. Includes additional courses recorded previously on Nest, HomeKit, and Samsung Smartthings home technologies.
(Value $497) Included with your program tuition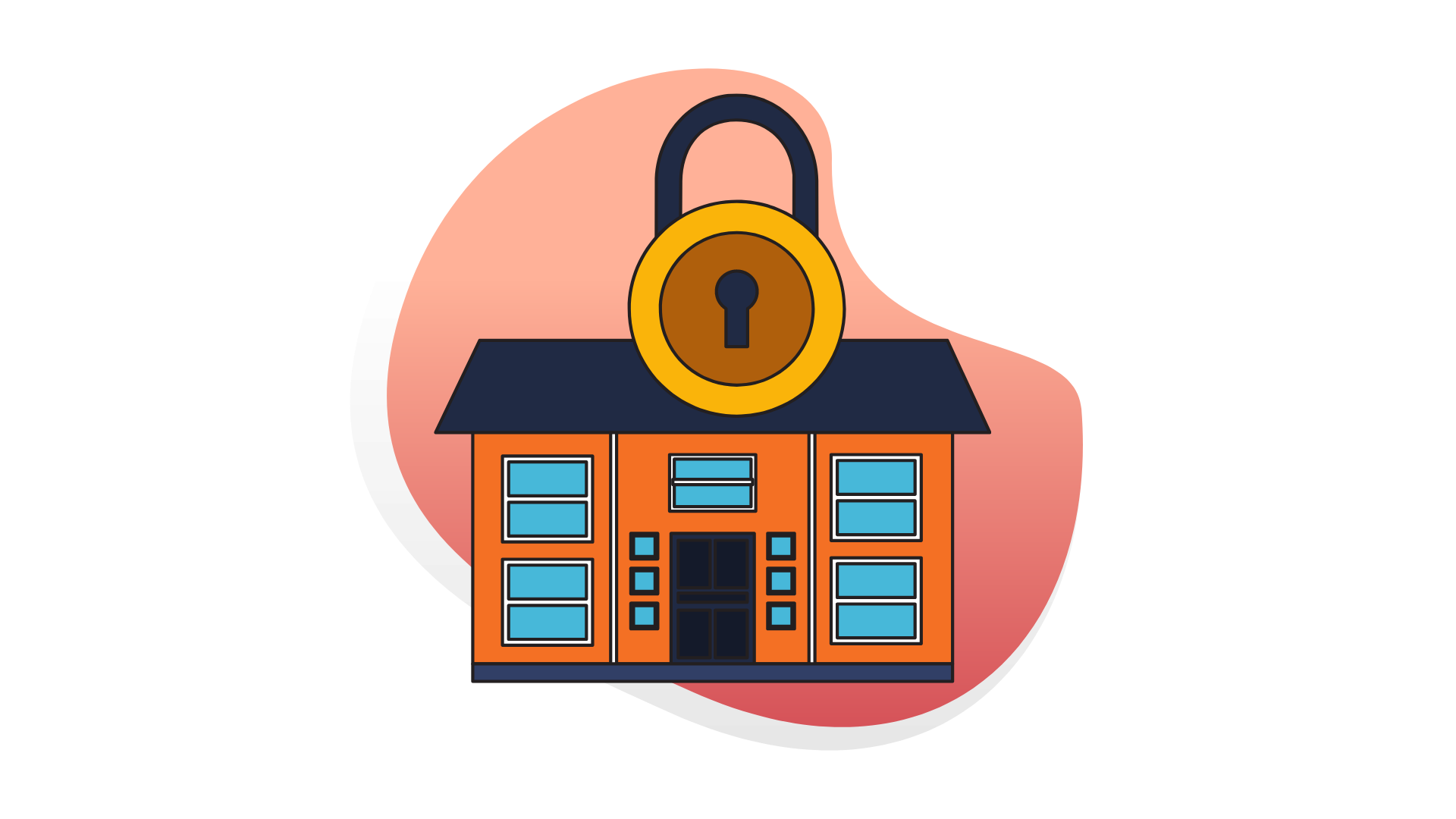 Smart Home Courses Museum Series
The smart home is with us for well over 20 years; and during that period monumental, industry-changing innovation has occured within the smart home industry.
Back in 1999, I wrote a book on the subject of home networking and worked with talented people to create a range of multimedia training courses on the subject. 
The content was created in Macromedia Flash! and resting on a hard drive for 20 years. Even though much of the information is well out of date, I felt the itch in recent months to format these into standard video files, include some voiceover and publish on youtube (not even an idea back in 2000). So I hope you enjoy my trip down memory lane and realise the enormous changes that have occured over the years.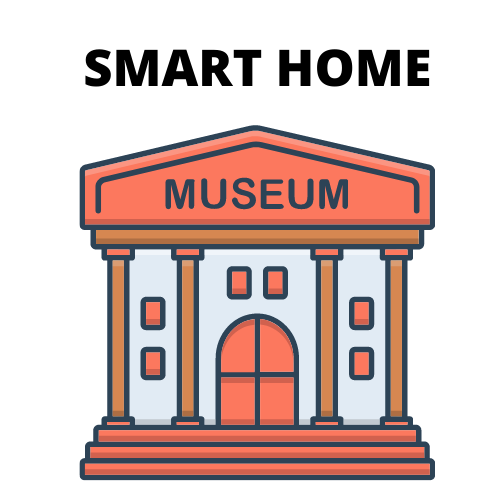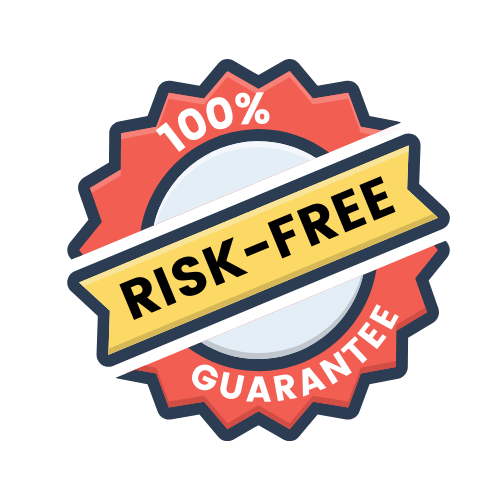 This program has the power to profoundly change your life forever.
Like all entrepreneurs, you must take a fair number of risks in your life. So we thought we'd remove one from the equation by making our program risk-free. Give the NGSHI Professional Program, an honest try.
If after 14 days of purchasing the program you don't feel it's the right fit, submit your completed coursework and we'll issue you a full refund. Please note that refund eligibility has a firm deadline.
So How Does This Program WORK?
THE PROGRAM PROVIDES A STEP-BY-STEP FRAMEWORK FOR LAUNCHING YOUR OWN SMART HOME INSTALL BUSINESS FROM SCRATCH!
The modules are delivered weekly and supported by live coaching calls for answering questions and reviewing completed lab assignments. Each certification student is fully supported in their learning through:
Weekly Q&A coaching sessions over live video.
Exclusive access to the student Facebook Group to share your weekly progress and gain feedback.
Weekly lessons, professionally filmed that you can watch anytime (time zone is not an issue!)
Your submitted lab work is assessed and graded, and feedback will be provided to help you to continue to learn and improve.
At the end of the program, we will be awarding students the NGSHI certification accredited by the Smart Homes School. This is awarded to students that have completed and submitted all the assessed work to the required standard.
This is not simply an online course. This is a virtual certification that is a highly supported learning experience.
Oh By The Way! You're Protected With Our 100% Risk-Free Guarantee
But don't take it from me, hang around the water cooler for some feedback.
HUNDREDS OF STUDENTS HAVE GONE THROUGH THE MAKE A LIVING AS A SMART HOME INSTALLER COURSE, AND THEY LOVED IT!
Who's teaching this program?
Hiya! I'm Gerard and creator of the world's most popular smart home automation courses and books dating back to 1999.
If you decide to allow me to help with your smart home projects, you will be gaining the advantage of my experience.
I'm not smarter or cleverer, I just invest the hours and hours of effort to get numerous smart home brands installed and talking to each other. I also earned my stripes through running a smart home install company some years ago. Married to Olive and we have five kids, so a busy Smart Home!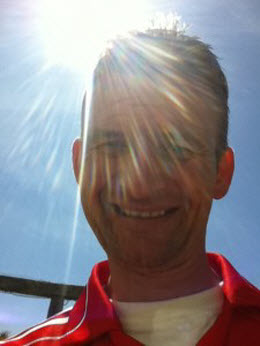 You got Q's. I got A's.
FREQUENTLY ASKED QUESTIONS.
This program was created especially for:
Existing electrical contractors and security business owners who already have revenue coming in the door and a foundation to work with!
Action takers and entrepreneurs who are ready to roll up their sleeves, upgrade their business + marketing skills and implement like crazy to implement my recommendations.
DIY'ers who want to build a smart home install business on the side.
Please remember that in each module, we start with the basics and work up from there. Going through lessons and projects to help you build your skills and confidence, so you are always ready for the next step.
Let's do some quick and easy math: Let's also say you charge a customer $100 to professionally install a smart device, And for the sake of this exercise let's say that an average customer requires your services to implment a five device smart home. You know that every customer that comes into your business or side hustle is worth (on average) $500. If you got just four clients a month with this method, that would be an extra $2,000 in new business! But that's not just it, people who start enjoying the benefits of smart homes will return for support and further installation services, further increasing your earnings potential.
The smart home is a high-growth sector. The demand for smart home installation installers far outstrips the supply of qualified professionals.
Tuition for the Certified NGSHI Professional Program is $997 with one payment. There will also be payment plans available for those that want to spread out the payments over three installments. This includes lifetime access to the program material.
Yes, Smart Homes School provides multi-use licenses that allow install and electrical contracting companies to provide course access to their employees. Many of our customers use the program as a basis for training newly recruited installers.
Most large organizations, and many smaller ones, will reimburse tuition for professional development.Let me know if you need help getting reimbursed by your employer (I can send you a template request)
You can start now or this weekend. While this challenge has been designed to be worked through a module by module. You might tackle a couple of modules in a single day or take your time with them and do just one or two a week. I have found, though, that the longer it takes to learn something, the less likely you are to finish it. So, for that reason, I do recommend you go through the program as quickly as fits in your busy schedule.
It completely depends on you! Successful graduates of the Certified NGSHI professional program are spending anywhere from two hours a week up to four hours. Please note that while weekly content will go live from Monday, you have the full week to work through it at any time that suits you.
Experience in the electrical, alarm, IT or HVAC industries would be advantageous.
Since your payment includes access to the course only Facebook Group, you can immediately jump in there to ask any questions. Furthermore, regular coaching calls are a great venue to directly ask Gerard any questions. And finally, the comments section underneath each video lecture provides another mechanism for asking questions.
The program is NOT for you if:
You don't need a smart home program and you have time to teach yourself through trial and error.
If you are expecting overnight results with very little effort or work involved this, is not for you.
You understand the technical stuff and don't need "over-the-shoulder" walkthroughs.
If you are not ready to start taking small steps to build your installation business today.
Although not mandatory, you should install some of the smart devices in your own home.
You will be able to access your training from almost anywhere around the world! All you need is a device connected to the internet!
You sure can do that! This program is simply a faster way to learn this information. I have put together this content to fast-track your journey to a profit-making smart home installation business, which will save you months or more of digging for what you need.
I give you the EXACT formula for success with your new smart device installation business, my best tips that NO ONE else on the planet is teaching! Here are the specifics.
12 core smart home learning Modules
Start Your Smart Home Installation Services Side Hustle Course
NGSHI Toolkit Library
Access to the smart home content vault
24/7 lifetime access to a growing library of how-to video lessons
My recommendations for smart home devices to get you all setup!
Regular Content Updates
Smart Home Automation Essential Guides Box Set
Access to Downloadable Audio Course Mp3 Files
Earn a Professional Certificate upon completion
This program is all about learning the skills and strategies needed to fill your pipeline with fresh quality leads who are eager and willing to buy smart home products and services. And you are not just going to learn the skills… you are going to do it!
Online courses can be an investment, I get it —So let's make this easy on you. If you decide within 14 days of purchasing this course that you're not loving it and not finding it useful, shoot me an email ([email protected]), completed the coursework, and I'll issue a full refund. After day 14, all payments are non-refundable and you are responsible for full payment of the fees for the program regardless if you complete the program.
The certified NGSHI program has been developed for people with little to no experience in technology. Furthermore, even those well-versed in technology will find a significant amount of the information useful.
How does lifetime access sound? You have unlimited access to this program for as long as you like - across any devices you own.
When you purchase, you will receive your unique log-in and password to access the private program website. Check your inbox shortly for details on what comes next and how to access module one of the program.
Ready To Take Advantage Of Smart Home Business Opportunities
CHOOSE THE PROGRAM PLAN THAT WORKS BEST FOR YOU!
THE MOST SAVINGS
1 Payment of
$997 (Save $194)
Certified Next-Generation Smart Home Installer (NGSHI) Professional Program
Build a meaningful and profitable smart home installation business.
12 Core Smart Home Learning Modules
Start Your Smart Home Installation Services Side Hustle Course
NGSHI Toolkit Library
Weekly Coaching Sessions
Access to The Smart Home Content Vault
24/7 Lifetime Access To A Growing Library of How-To Video Lessons
My Recommendations for Smart Home Devices to Get You All Setup!
Regular Course Updates
Smart Home Automation Essential Guides Box Set
Access to Downloadable Audio Course MP3 Files
Earn A Professional Certificate Upon Completion
Access to The Private Course Facebook Group
ENROLL NOW (Save $194)
THE MOST FLEXIBLE
3 Payments of
$397
Certified Next-Generation Smart Home Installer (NGSHI) Professional Program
Build a meaningful and profitable smart home installation business.
12 Core Smart Home Learning Modules
Start Your Smart Home Installation Services Side Hustle Course
NGSHI Toolkit Library
Weekly Coaching Sessions
Access to The Smart Home Content Vault
24/7 Lifetime Access To A Growing Library of How-To Video Lessons
My Recommendations for Smart Home Devices to Get You All Setup!
Regular Course Updates
Smart Home Automation Essential Guides Box Set
Access to Downloadable Audio Course MP3 Files
Earn A Professional Certificate Upon Completion
Access to The Private Course Facebook Group
ENROLL NOW